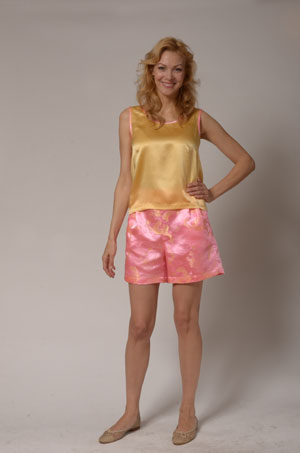 Click the thumbnails to see a larger image.
Style # JM 301
$165.00
Golden dragons brocade set in a sea of pink soft polyester fabric is the perfect feel for our lounge shorts and complimentary top with accents of the pink brocade gracing the top.
If you want to get up and go,this is the perfect outfit to do it in.  A precise gift to give yourself or a friend who loves to feel pampered.
We recommend dry cleaning only of this garment for lasting results.
Please join our mailing list and stay connected.
Thank you!


 Tweet